Do you know there is a difference between plastic erasers and non-toxic erasers? In the 1980s, erasers were mostly made from natural materials like rubber or synthetic rubber compounds. As the need arose, more and more customers craved for a type of erasers that could easily collect crumbles, leave no smudges and remove pencil marks effortlessly. That was when rubbers were added with more chemical ingredients which became plastic erasers to satisfy users.
What are plastic erasers made from?
Plastic erasers were typically made from synthetic materials like vinyl or plastic. These erasers are made using a combination of several components, including fillers, plasticizers, coloring agents, and other additives such as antioxidant stabilizers. Plastic erasers are harder and easier to crack or break, but known for their ability to erase darker pencil marks neatly and effectively without leaving smudges.
The primary ingredient in plastic erasers is PVC, a so-called hazardous plastic. In the manufacturing process, plasticizers (such PAEs) are required to be added to well-mix and shape the final products. Moreover, plasticizers are environmental hormones that can be harmful to children's health. Using Plasticizers over a long period of time will not only interfere with endocrine secretion, but also make boys more feminine and girls may show symptoms of early puberty. It also increases the chance of breast cancer in women.
Additionally, since PVC cannot be recycled, burning PVC might release dioxins into the air, soil, or even water, harming wildlife and the environment.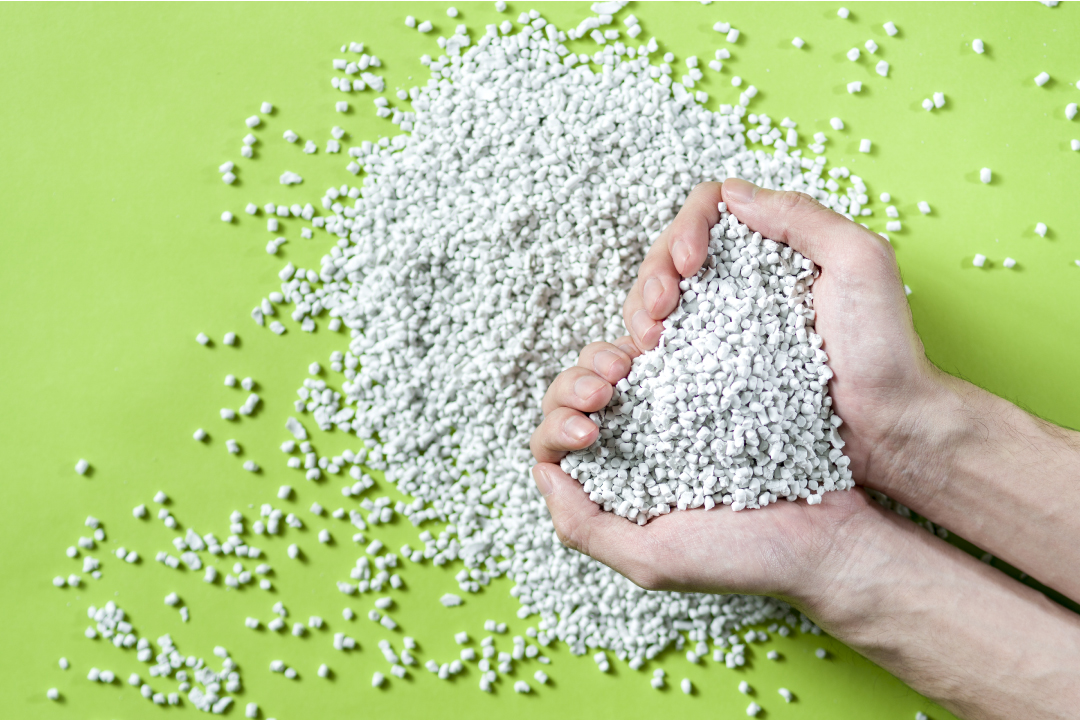 What are non-toxic eco erasers?
Generally speaking, non-toxic erasers are made from natural rubber or synthetic rubber compounds. Eco erasers are softer and gentler, not easy to crack or break. However, they may require a bit more effort to completely erase darker pencil marks compared to plastic erasers. Their effectiveness can vary depending on factors such as specific brand's composition of the eraser, the type of pencil lead used and the texture of the paper.
How can I choose between plastic erasers and non-toxic eco erasers?
Choosing between plastic erasers and non-toxic erasers depends on your specific needs and preferences. During these past years, younger consumers are more actively taking steps towards being more sustainable. Choosing green products has been a global trend. Also, if you have toxicity concern, every non-toxic product will definitely be your priority.
However, it's still a good idea to try both types of erasers and see which one works best for your specific needs and preferences. Additionally, consider factors like eraser quality, brand reputation, and user reviews before making your decision.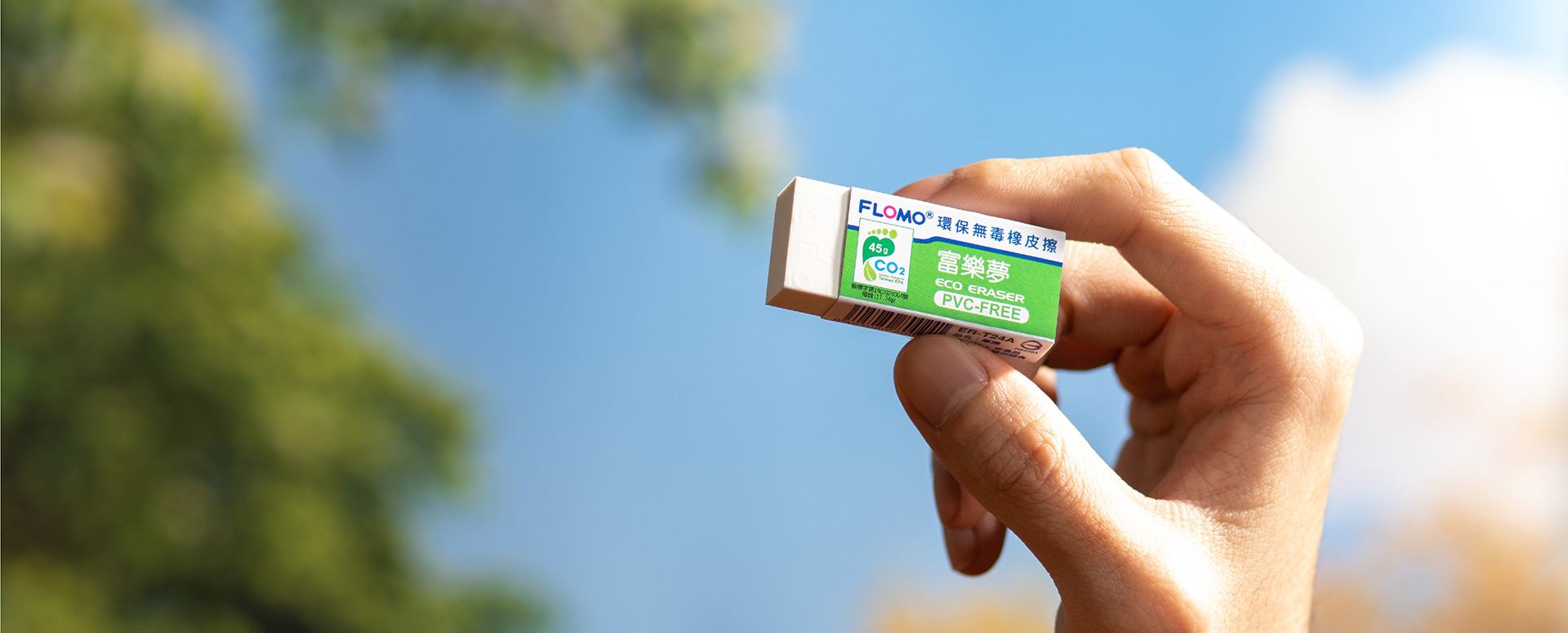 The origin of FLOMO Eco erasers
FLOMO Group had expanded its business globally since the 1980s, but we soon noticed the stationery inspection procedures in advanced western countries were relatively stricter than those in Taiwan. Back then, Taiwan didn't set up any relevant standard inspection procedures. This gave us the chance to consider what we can do to ensure the quality of the stationery for children in Taiwan.
After realizing the drawbacks of using PVC, Mr. FLOMO Shen, the founder, began R&D on eco-friendly and non-toxic erasers in 2001. After many years of endeavor, we discovered that PVC can be replaced with recyclable and biodegradable ingredient-TPE. Therefore, a PVC-free, non-toxic eraser, which is safe for children and environment was unveiled.
FLOMO Eco erasers are non-toxic, 100% PVC-free, eco-friendly, smudge free, light touch, dust free and acquire the best erasing performance up to 96%. It is 100% made in Taiwan and is qualified for TW, EU, US, JP standards.
Purchasing eco-friendly, non-toxic, and PVC-free erasers can not only protect your kids but also the environment. We can all make a small impact by choosing right green products to maintain global sustainability.
How can I buy FLOMO eco erasers? Do you have free samples?
If you would like to try out FLOMO non-toxic eco erasers, please fill out the inquiry form and we'll be in touch as soon as possible. If you have something already in mind, you can send us a quick quote request, or you can reach out to us via marketing@flomo.com.tw for more information.